IMMOVATE is your reliable partner for real estate and location development. We implement smart, forward-looking real estate projects at a national and international level – and have been doing so for 20 years with know-how that encompasses the entire value chain. This is how we create space for lucrative investments.
IMMOVATE combines all the competences needed for outstanding real estate development. We design visionary projects and work with passion to implement them: we offer expertise in the areas of scouting & transactions, development and construction as well as asset management.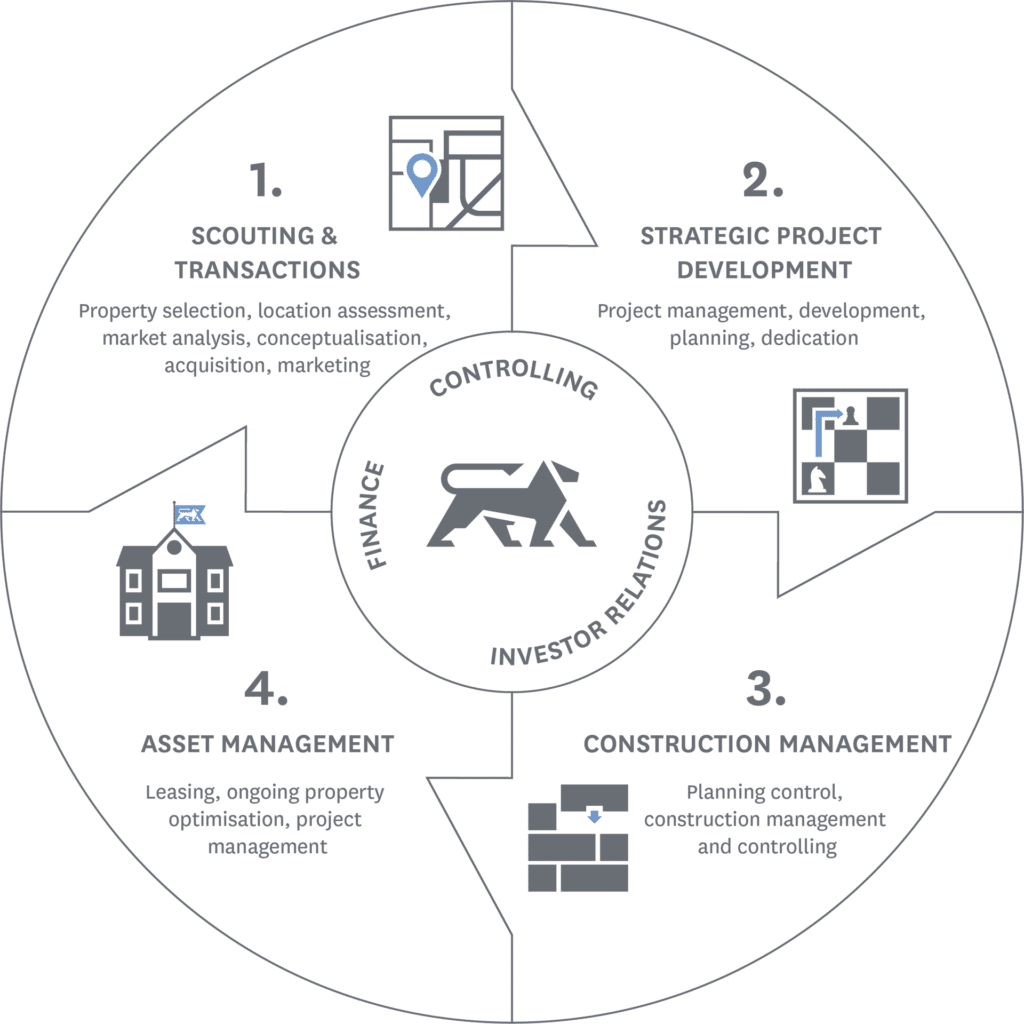 We use our know-how to design innovative living and working spaces. Find out more about our current projects!
We understand and live real estate.
Reading and understanding real estate from the ground up, grasping its potential and dedicating it to people as a living and working space is Immovate's vision and goal.
MARTIN KURSCHEL, FOUNDER AND CEO