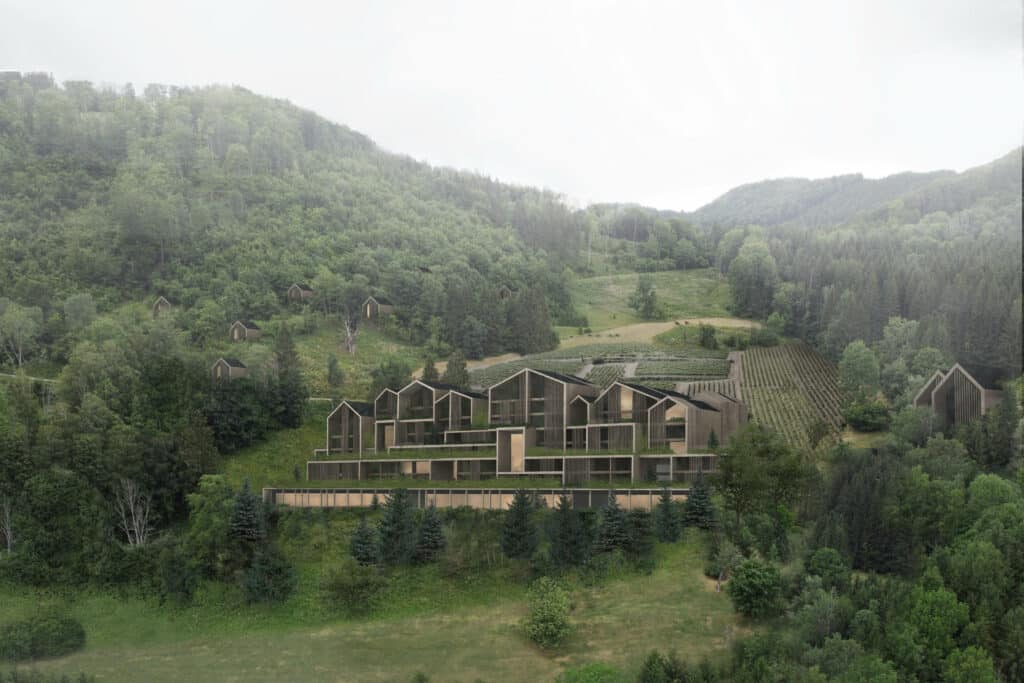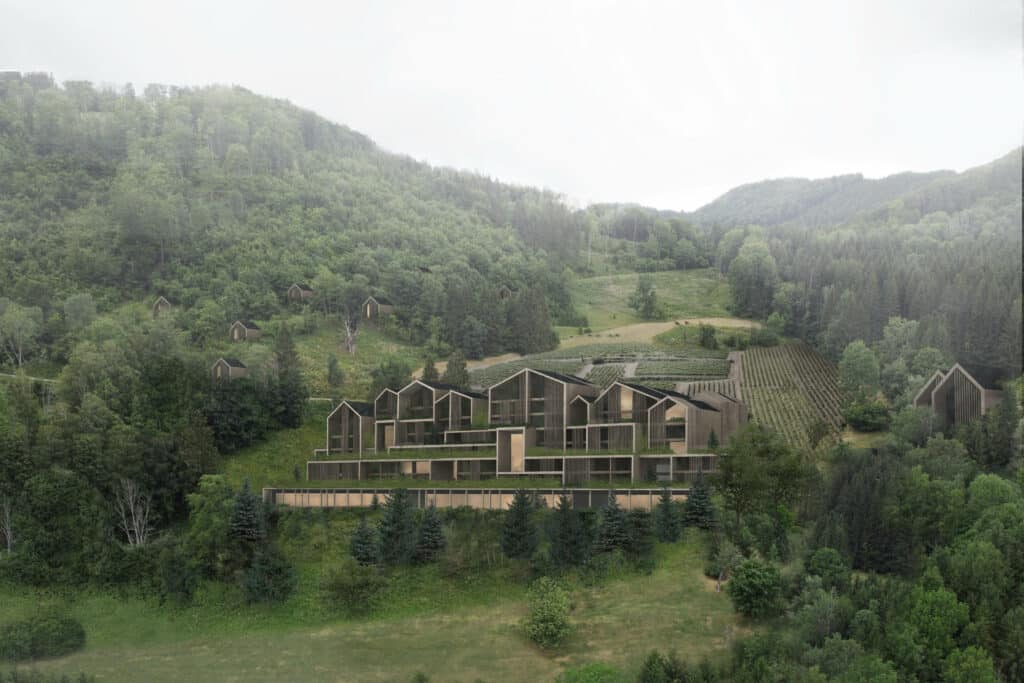 Lehenrotte Recreation Centre
Steintalstraße 14, 3183 Lehenrotte
| | |
| --- | --- |
| Plot | 600,000 m² |
| Planned usable area | 7,000 m² |
| Planned rooms | approx. 100 |
| Project status | Under development |
60 metres above sea level, in an oasis of tranquillity: in Lehenrotte, Lower Austria, IMMOVATE is developing a modern medical wellness hotel on the site of the former Franz-Bauer Recreation Home. The hotel faces southeast and includes 100 rooms as well as a spacious spa and pool area. teinthal promises unparalleled relaxation and privacy with good accessibility: visitors can reach the property from Vienna or St. Pölten in 90 or 40 minutes respectively. To complete the offer, the "green lung" of Lower Austria features numerous summer and winter sports options, making it a great local recreation destination for sports enthusiasts.
We understand and live real estate.
Reading and understanding real estate from the ground up, grasping its potential and dedicating it to people as a living and working space is Immovate's vision and goal.
MARTIN KURSCHEL, FOUNDER AND CEO