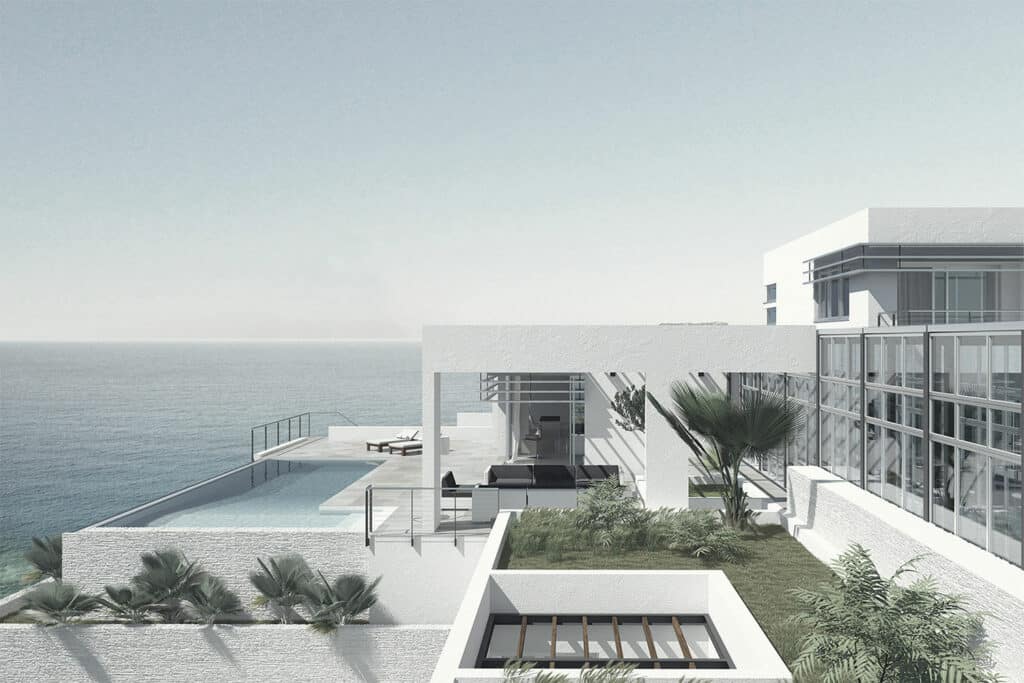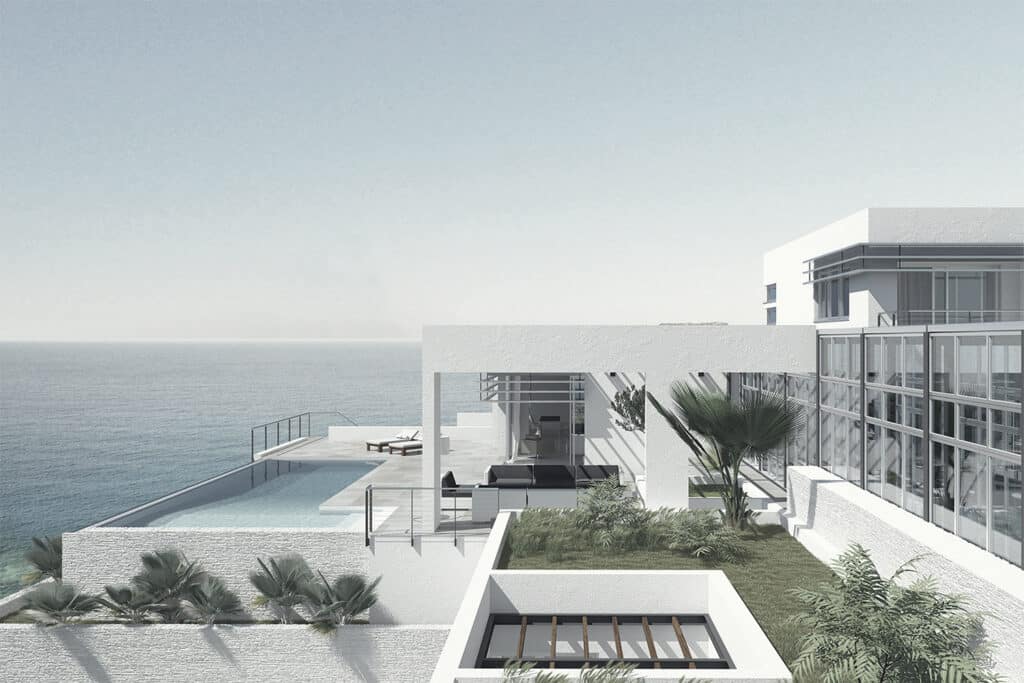 | | |
| --- | --- |
| Plot | approx. 21,000 m² |
| Project status | Under implementation |
The perfect retreat on Crete: IMMOVATE is implementing a total of six extraordinary residences on the Greek island, designed to meet the highest standards of modern living. The villas in the fishing village of Agia Pelagia combine architectural styles from the 20th century with impressive views, exclusive private beaches, infinity swimming pools and a sustainable approach that minimises the ecological footprint thanks to the use of renewable energy. After completion, these properties, which are being planned and implemented by IMMOVATE, will provide the perfect place of retreat for all those seeking rest and relaxation in an idyllic setting.
The size of the villas ranges from 132 to 478 m2.. The layout plans include spacious living rooms with adjoining kitchens and dining rooms that flow seamlessly into shady terraces.
We understand and live real estate.
Reading and understanding real estate from the ground up, grasping its potential and dedicating it to people as a living and working space is Immovate's vision and goal.
MARTIN KURSCHEL, FOUNDER AND CEO