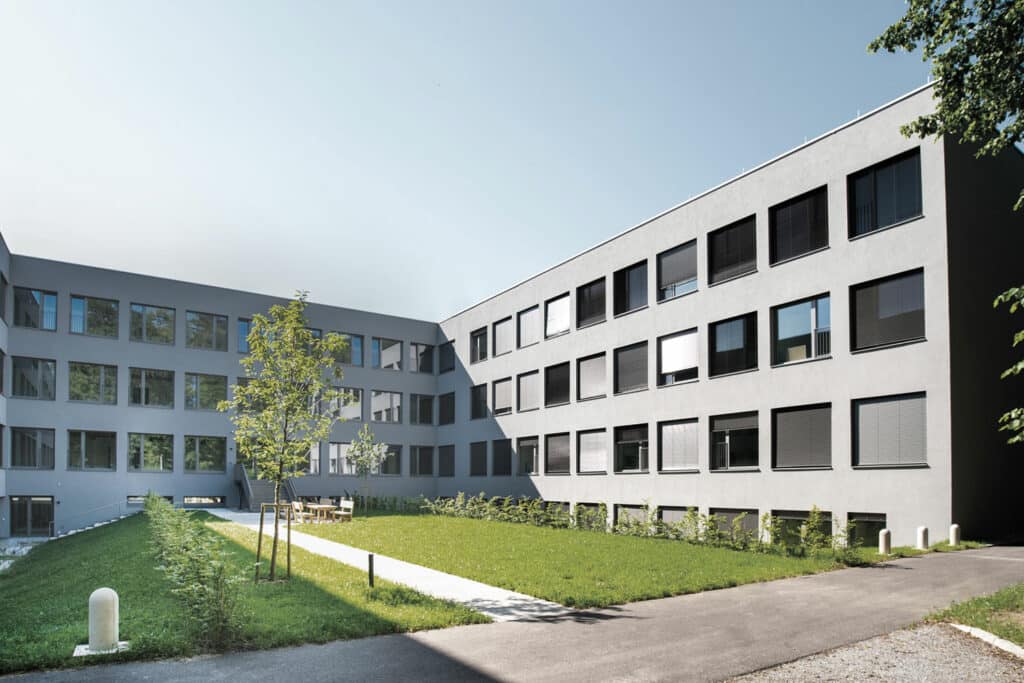 Herbersteinstraße 4, 8020 Graz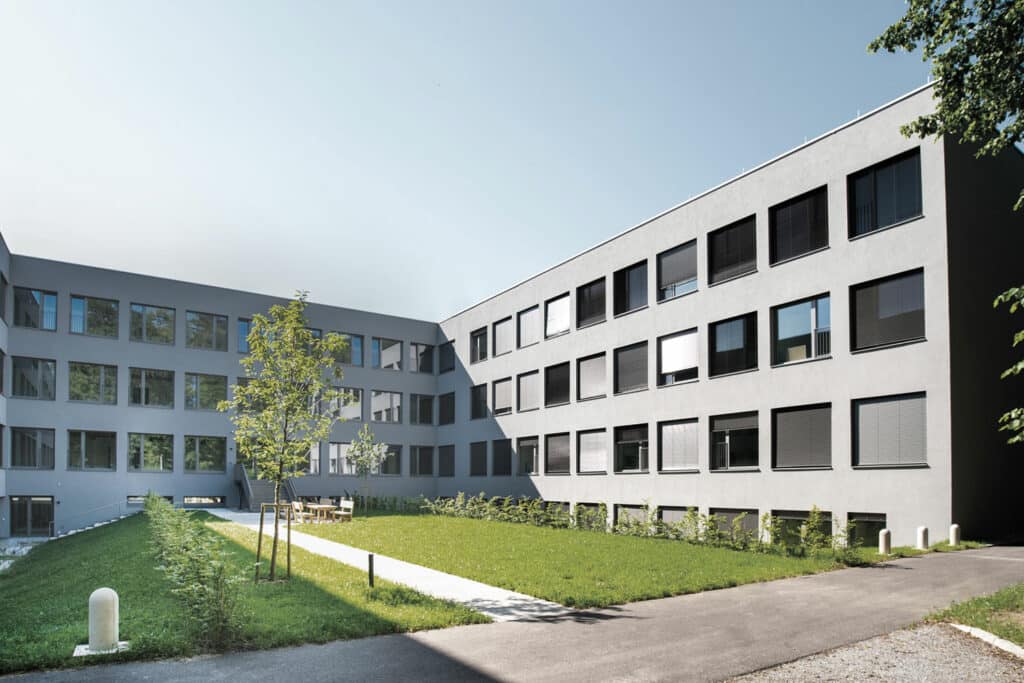 | | |
| --- | --- |
| Usable area | 6.390 m² |
| Available residence spots | 224 |
| Special features | Fitness studio, bicycle storage room, music and party room, learning lounge |
| Project status | Existing facility |
Right next to the UNESCO World Heritage Site of Schloss Eggenberg in Graz, IMMOVATE has transformed this former Telekom Austria training centre into a modern student residence. The revitalisation of the three-storey building, which was sponsored by Department 15 of the state of Styria, was completed in autumn of 2020. One year later, the showcase project for exemplary housing was awarded a prize in the category "Comprehensive Renovation" by the Province of Styria.
The student residence includes 224 resident spots, which are divided into 157 single rooms, 14 double rooms and nine shared apartments with three rooms and three shared apartments with four rooms. eisure areas in the basement and interior courtyard offer recreation space. Alongside the lush greenery of the adjacent Schlosspark, this exclusive location also features a quiet neighbourhood, excellent public transport connections and walking distance to the FH Joanneum campus.
You can find more information at:microliving.at
We understand and live real estate.
Reading and understanding real estate from the ground up, grasping its potential and dedicating it to people as a living and working space is Immovate's vision and goal.
MARTIN KURSCHEL, FOUNDER AND CEO