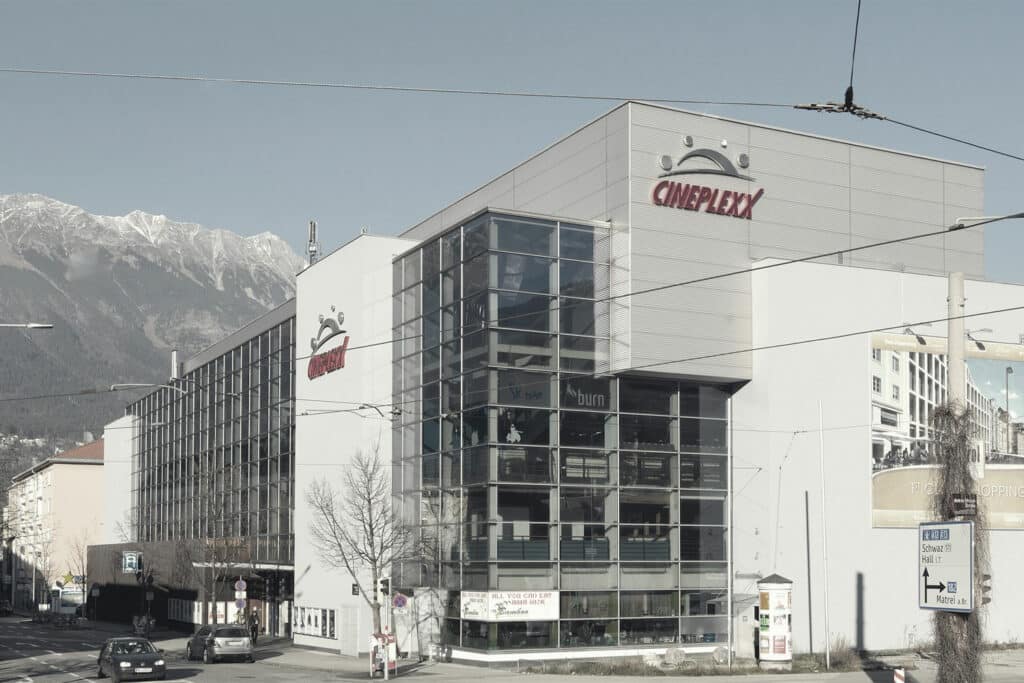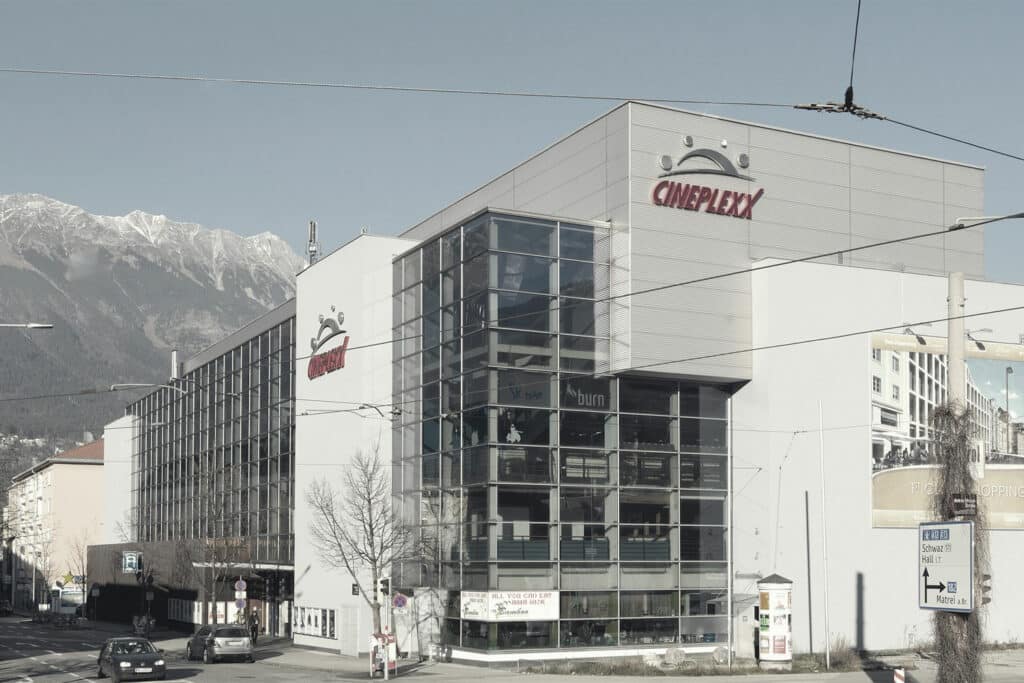 Dr.-Karl-von-Grabmayr-Strasse 4, 6020 Innsbruck
| | |
| --- | --- |
| Usable area | 6.700 m² |
| Underground parking spaces | 171 |
| Project status | Existing facility |
The IMMOVATE property at Dr.-Karl-von-Grabmayr-Straße 4 at the foot of the Bergisel hill is the place to go for leisure in Innsbruck. The central element is the Cineplexx, which offers guests a state-of-the-art cinema experience. But those who love to eat and dance are also well catered for here, with a restaurant and two clubs. The building, which is not far from the Innsbruck Main Station and therefore very easily accessible, was constructed in 1999 and has formed part of IMMOVATE's property portfolio since 2016.
We understand and live real estate.
Reading and understanding real estate from the ground up, grasping its potential and dedicating it to people as a living and working space is Immovate's vision and goal.
MARTIN KURSCHEL, FOUNDER AND CEO